GENERAL MANAGER

Madahbee Leach, Dawn

Dawn Madahbee Leach, General Manager, earned a university degree in political science with a minor in law and has background experience in program development and management in the public sector. Ms. Madahbee Leach gained her business experience through operating a small retail outlet in her home community of Aundeck Omni Kaning First Nation for 12 years and through private consulting with First Nation communities. She currently serves as a member of the Executive Committee of the National Aboriginal Economic Development Board. She is a former Chairperson of the Northern Ontario Development Corporation and participates on several Federal and Provincial economic advisory committees; and also served as a Board Member of both the Ontario Development Corporation and Innovations Ontario. Dawn has been with Waubetek since 1988.
---
BUSINESS SERVICES UNIT
Peltier, Jason
Manager, Business Services

Jason Peltier joined Waubetek in February of 2006. His educational background includes Business Administration from CDI college and is completing his studies in the Economic Development Program with the University of Waterloo. Jason worked previously for Gezhtoojig Employment and Training Services assisting clients with the delivery of small business services. Jason is a member of the Wikwemikong Unceded Indian Reserve.
Manitowabi, Sam
Business Development Officer

Sam Manitowabi has recently joined Waubetek, coming over from M'Chigeeng First Nation where he held the position of Enaagdenjged (Band Manager). Sam has worked in Community Development for over 20 years, having held the position of Manager of Economic Development for Lac Seul First Nation. Here he led a team negotiating partnerships with Ontario Power Generation Corporation, a Collaboration agreement with Goldcorp Canada for their Red Lake mine and with OMNRF for the management of the Lac Seul Forest Management Licence. These partnerships led to the creation of business partnerships in construction, forest management, silviculture and camp services. Sam has many years of experience as a board member for various organizations. Sam's efforts at Waubetek will be in building relationships with clients assisting them through the business development process.

Manitowabi, Mark
Business Support Officer
Mark Manitowabi is a member of the Wikwemikong Unceded Territory and a graduate of Laurentian University. and serves Waubetek clients as a Business Support Officer . Mark has worked as a senior manager both at the community and federal government levels. Mark also has many years of experience as a board member and chair of on and off-reserve committees and boards. He brings to Waubetek clients his years of experience as a general manager, dealing with banks, government agencies and reporting, staff and payroll management, and business planning. Mark's efforts at Waubetek will be directed towards assisting clients with business solutions such as budgeting, business planning, marketing, and training.

Porteous, Jodi
Loans and Contributions Administrator
Jodi Porteous, Loans and Contributions Administrator, joined Waubetek in June 2014 and is a member of the Metis Nation of Ontario. Jodi graduated with honors from the Canadian Career College with a diploma in Business Administration and also obtained her payroll Compliance Practitioner (PCP) Designation through the Canadian Payroll Association. Jodi's previous work experience includes working in different industries such as mining, transportation and forestry. In her position with Waubetek, Jodi is responsible for working with clients to process all aspects of their projects which include items such as claims, legal documentation and disbursing of payments.
Southwind, Bonnie
Finance and Claims Administrator
Bonnie Southwind, Finance and Claims Administrator, has recently joined Waubetek. She is member of Sagamok Anishnawbek and a graduate of the CTS Canadian Career College Office Administrator Diploma Program. Her previous work experience includes positions in the Administration and Education Departments in her home community of Sagamok Anishnawbek.
SPECIAL PROJECTS
Cress, Stacey Vincent
Mining Project Manager

Stacey Vincent Cress is a member of the Garden River First Nation and has spent 25+ years working with First Nations in North Eastern Ontario. It was his time at Northern College in Timmins where Stacey became introduced to the field of mining and worked along side Mining Industry Partners and First Nations to support the development of training to prepare First Nation Students for a career in Mining. Stacey moved on and spent 4 years working at the Detour Gold mine north of Cochrane, Ontario supporting the implementation of the Impact Benefit Agreements with local First Nations. From Detour Gold, Stacey had the opportunity to work at the Borden Gold Project and work directly with the implementation of the IBA with the First Nations in the Chapleau, Ontario area.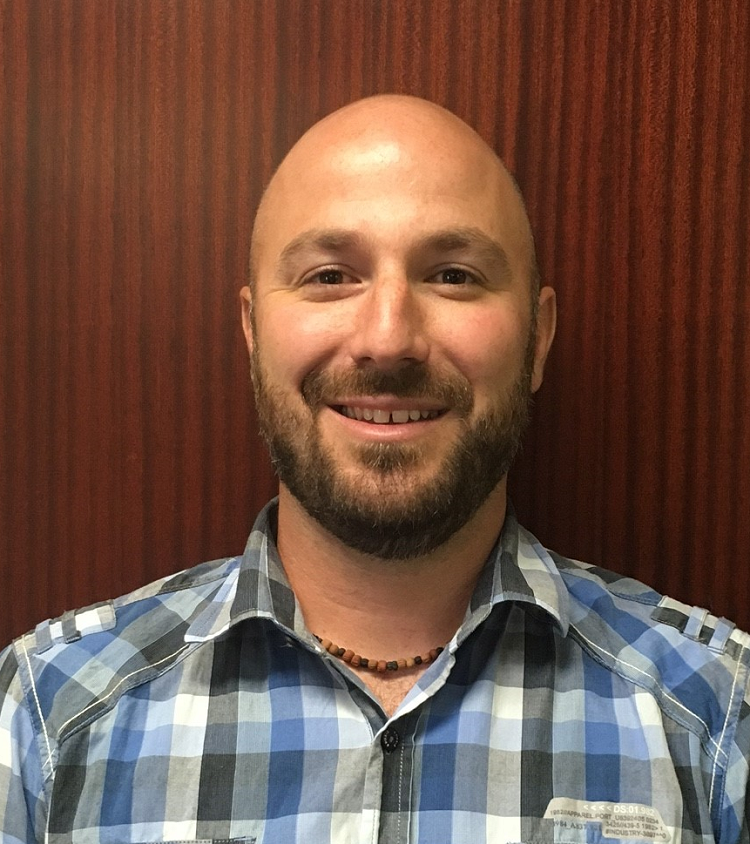 Huber, Nicholas
Aquaculture Development Officer
Nicholas Huber joined Waubetek in August 2017. After graduating from the aquaculture program at Sir Sandford Fleming College Nicholas spent the following 11 years growing Atlantic Salmon in British Columbia and Scotland UK. He served as a Senior Manager in Scotland as the Seawater Regional Manager overseeing operations and production throughout the Orkney and Shetland Isles for his company. Since his return back to Ontario he has worked as a consultant working within the Ontario aquaculture and renewable energy industry. His efforts at Waubetek will be focused on supporting growth in the aquaculture industry within First Nation communities throughout Ontario, Manitoba and Saskatchewan.
FINANCE AND ADMINISTRATION
Toulouse, Julie
Finance Officer
Julie Toulouse, Finance Officer, resides and is a member of Sagamok Anishnawbek, where she was employed since 2010 in various departments. She brings with her a wealth of knowledge in administration and quality assurance.
Mishibinijima, Cathy
Office Administration Assistant

Cathy Mishibinijima, Office Administration Assistant, is a member of the Wiikwemkoong Unceded Territory. Cathy joined Waubetek in July 2010 and is a graduate of the Office Administration-Executive Program from Cambrian College.